Exhibition Branding
Branding in the form of a logo, poster, and postcard designed for the Local/Not Local exhibition that took place June 26, 2014 at The Levantine Cultural Center. Local/ Not Local is an exhibition that showcases the works of Arabic and Iranian designers based in California. This connection is reflected in their work in the form of on-going client work from the Middle East, self initiated projects, or locally based client work. The point of this exhibit is to break the notion that Arabic and Iranian typography is only practiced in the Middle East. Arab and Iranian designers reveal through their design practice that Arabic and Iranian typography has a place in California through community based projects, collaborations, and client work from abroad done locally.

Facebook cover that was also used as our Twitter banner as well as other banners across social media.

Screen printed poster designed by Maece Seirafi and Pouya Jahanshahi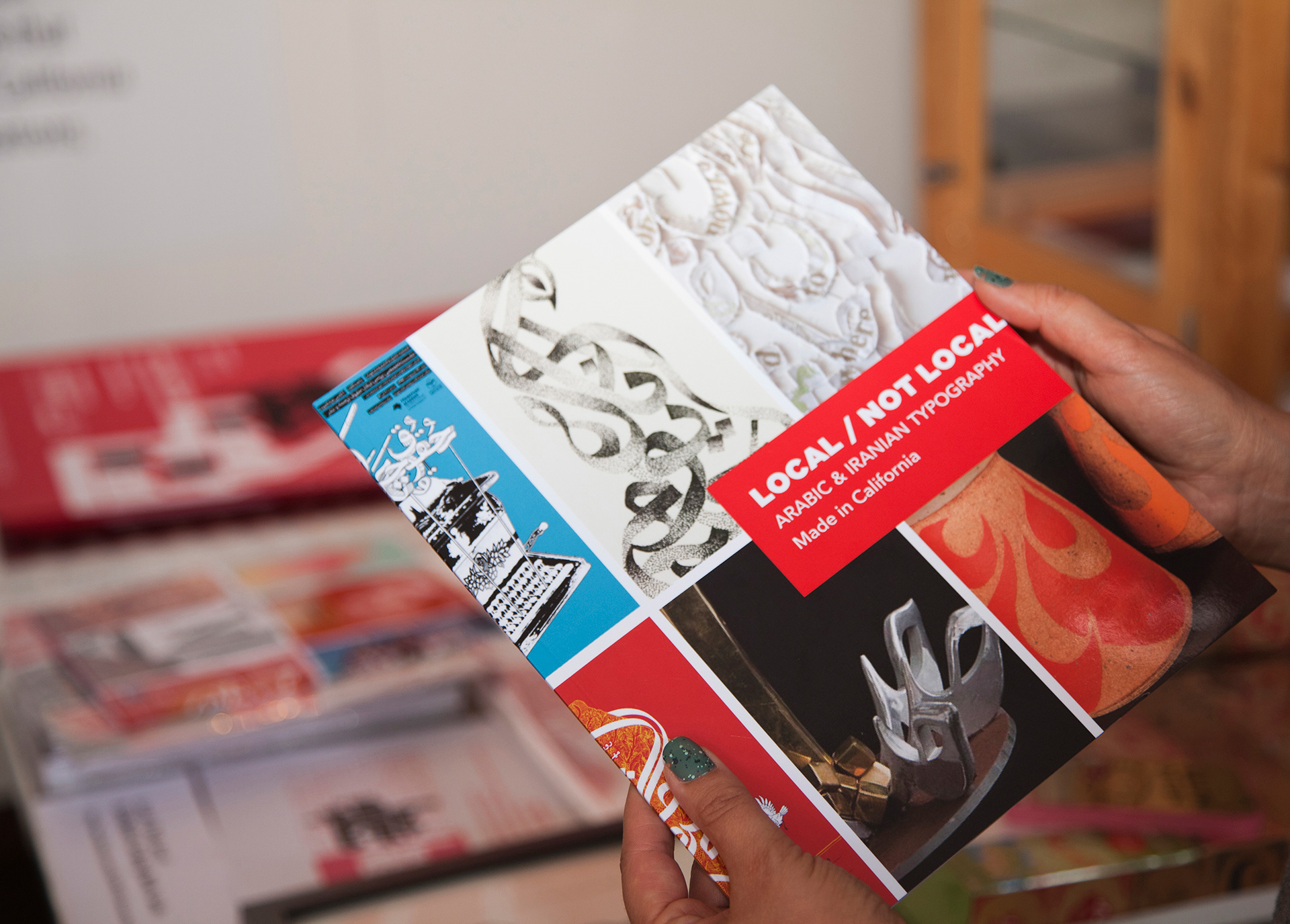 Local/ Not Local Exhibition Catalogue

Local not Local logo designed in Arabic and English, along side screen printed poster of the show. Vinyl type describing the purpose of Local Not Local.
Local/ Not Local Instagram feed from Show #1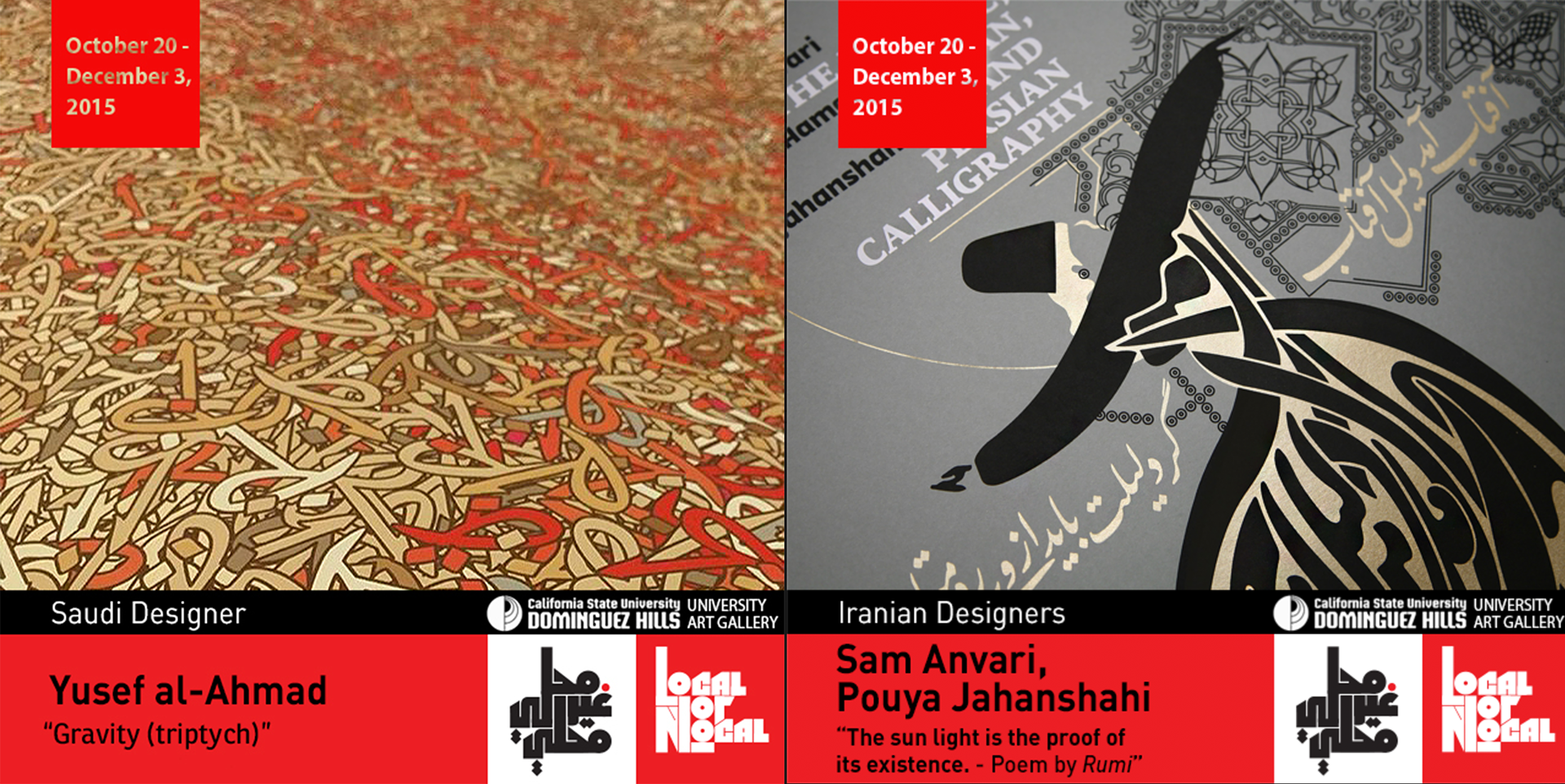 Local/ Not Local Instagram feed from Show #3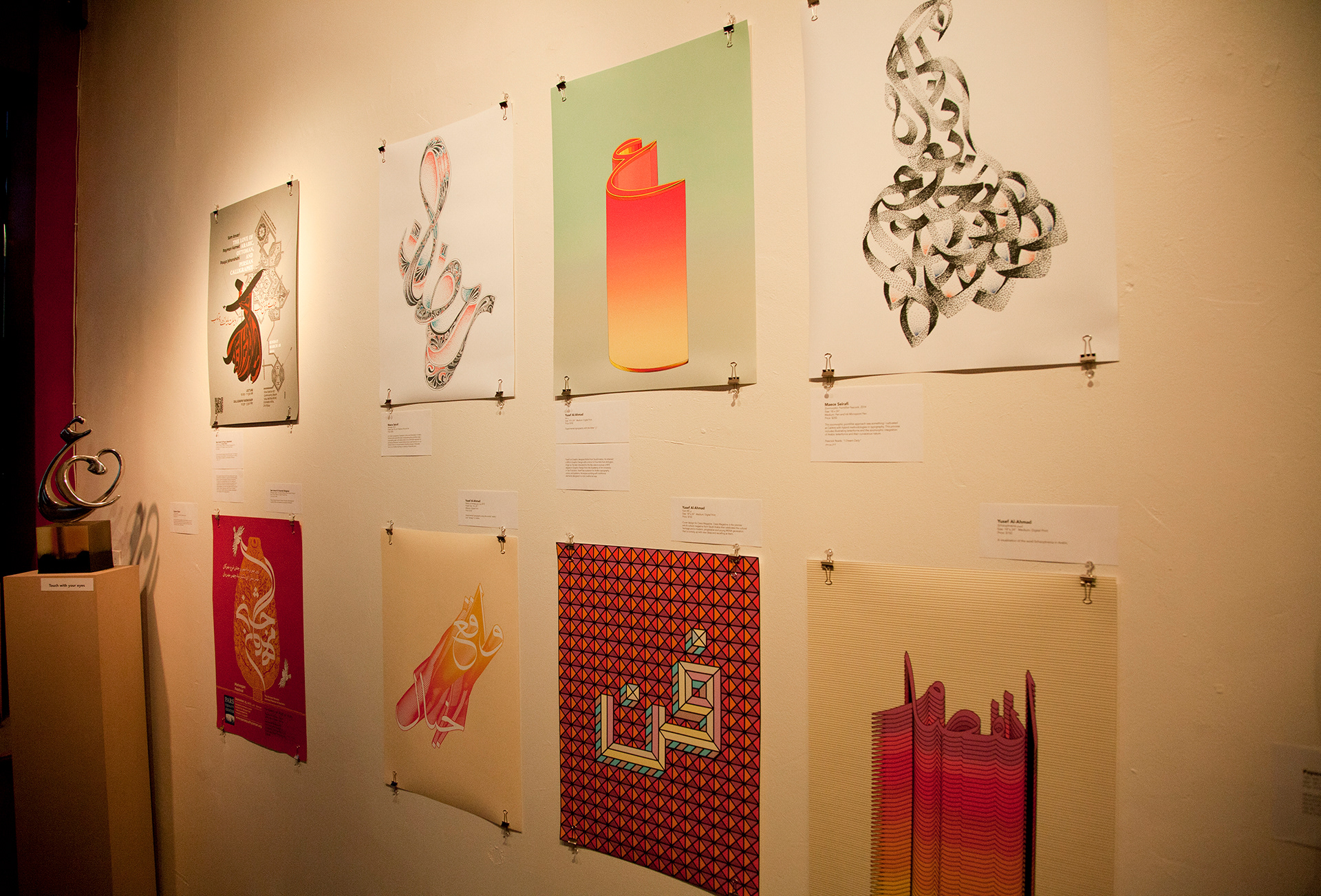 Calligraphic sculpture (left) designed by Paymon Pojhan. Posters designed by Sam Anvari, Kourosh Beigpour, Yusef Al-Ahmad, and Maece Seirafi

Posters designed by (left to right) Pouya Jahanshahi, Ebrahim Poustinchi, and Kourosh Beigpour